The Fruit of Longevity & Vision
Also known as Blue Honeysuckle and Honeyberry, the name Haskap is derived from the language of the native Ainu people of Hokkaido, Japan. The Japanese say Haskaps are the "fruit of longevity" and the "fruit of vision."
Haskap berries are often thought to be of the blueberry and cranberry family but they are more closely related to the honeysuckle.
Haskap berry skin has a similar colour to a blueberry but the haskap berry is oval in shape. The inside flesh is a rich maroon colour and very juicy. The skin is very delicate and the seeds are tiny giving the fruit a "melt-in-your-mouth" quality. It's slightly tart flavour is clean and refreshing. Haskap berries can be enjoyed fresh off the bush or frozen - perfect for desert toppings, smoothies, jams or juice.
Health Benefits
Top Selling Products
Made with organic haskap berries grown in the Okanagan Valley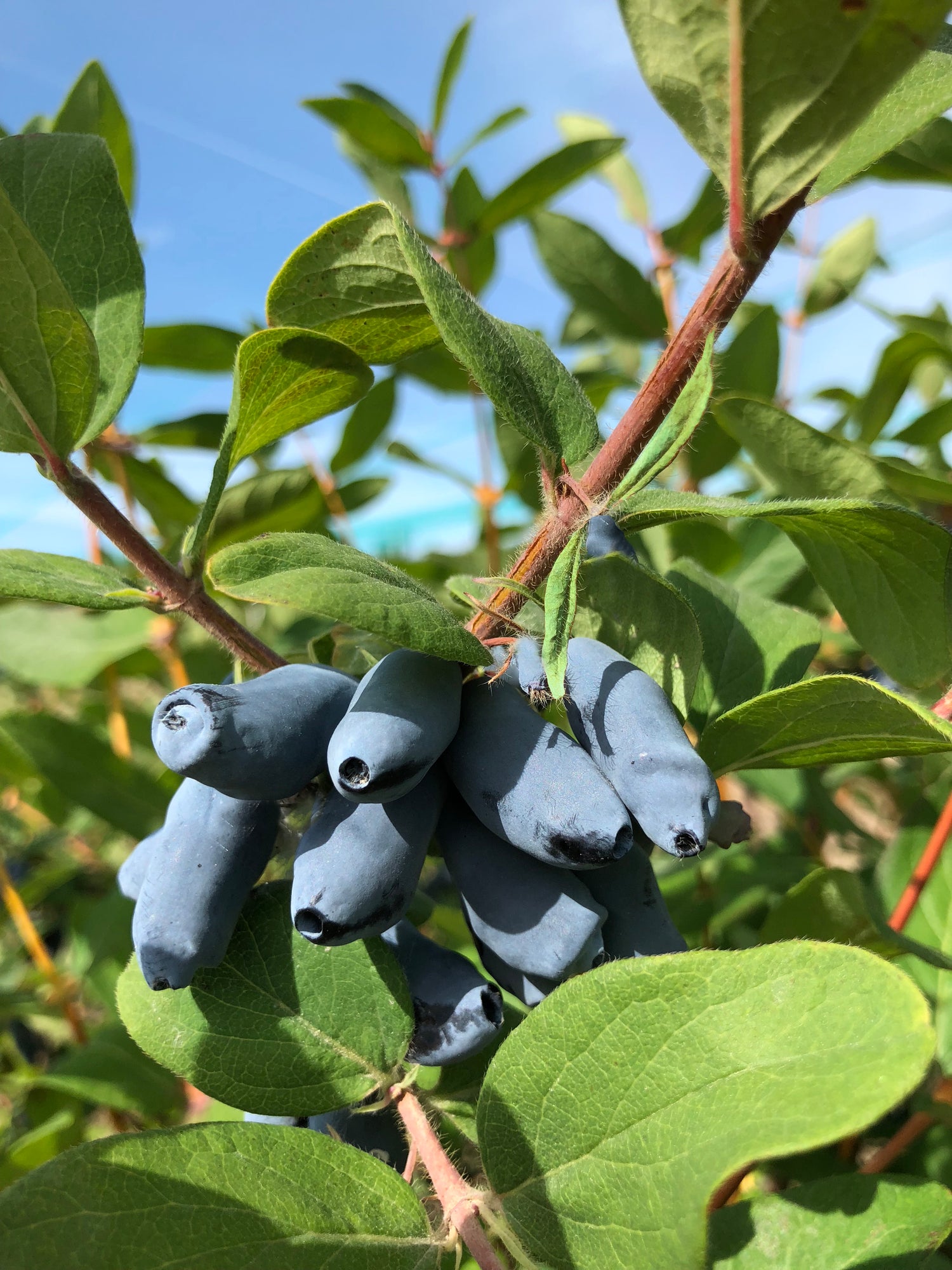 Little Presents At The End Of The Branch
The Japanese meaning for Haskap is "little presents at the end of the branch." They are as special as they are delicious.
Our organic haskap berries are power-packed with nutritional ingredients and they taste great! Their unique tangy fruit flavour includes hints of raspberry, blueberry and black currant.
More About Haskaps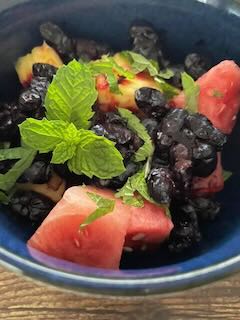 Haskaps For Your Health
With more antioxidant content than blueberries, high vitamin C content and it's punch of bright berry flavour, haskaps really are "The Better Berry!"
Recipes & Uses